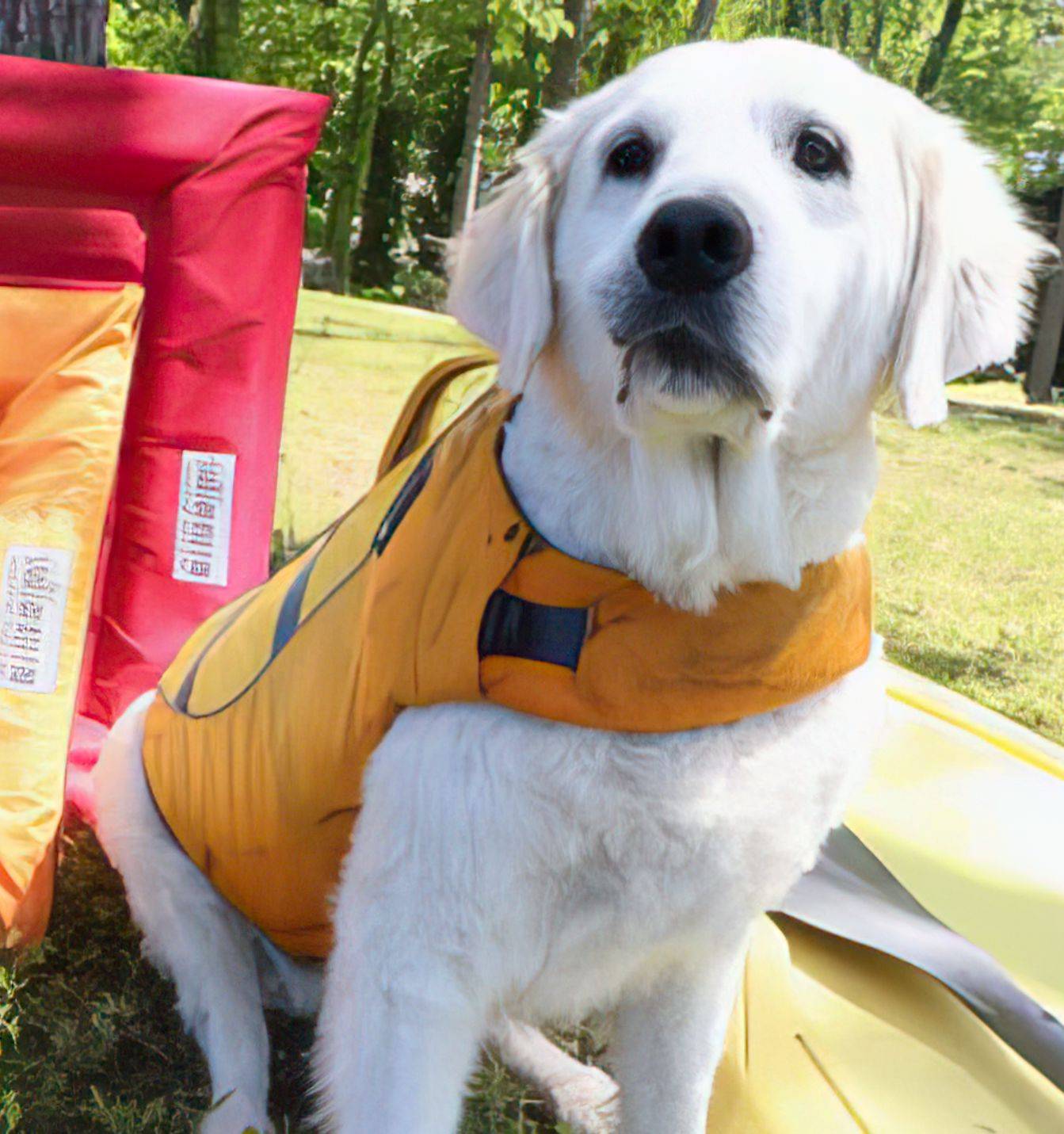 Meet me – Sebastian. I'm the reason Lazy Dog Loungers exist.
Yes, Lazy Dog Loungers was built just for me because I love the water, boating and floating. I destroyed many human rafts so my humans built one just for me.
Swimming or floating with your dog can sometimes be costly and a bit of a pain. Their nails often destroy floats made for people, while struggling to climb on a raft that's just not engineered for them.
Lazy Dog Loungers were invented specifically for your pup. It was inspired by one dog's love of the water and his total desire to be in the lake with his human family.
Sebastian / The Original Lazy Dog