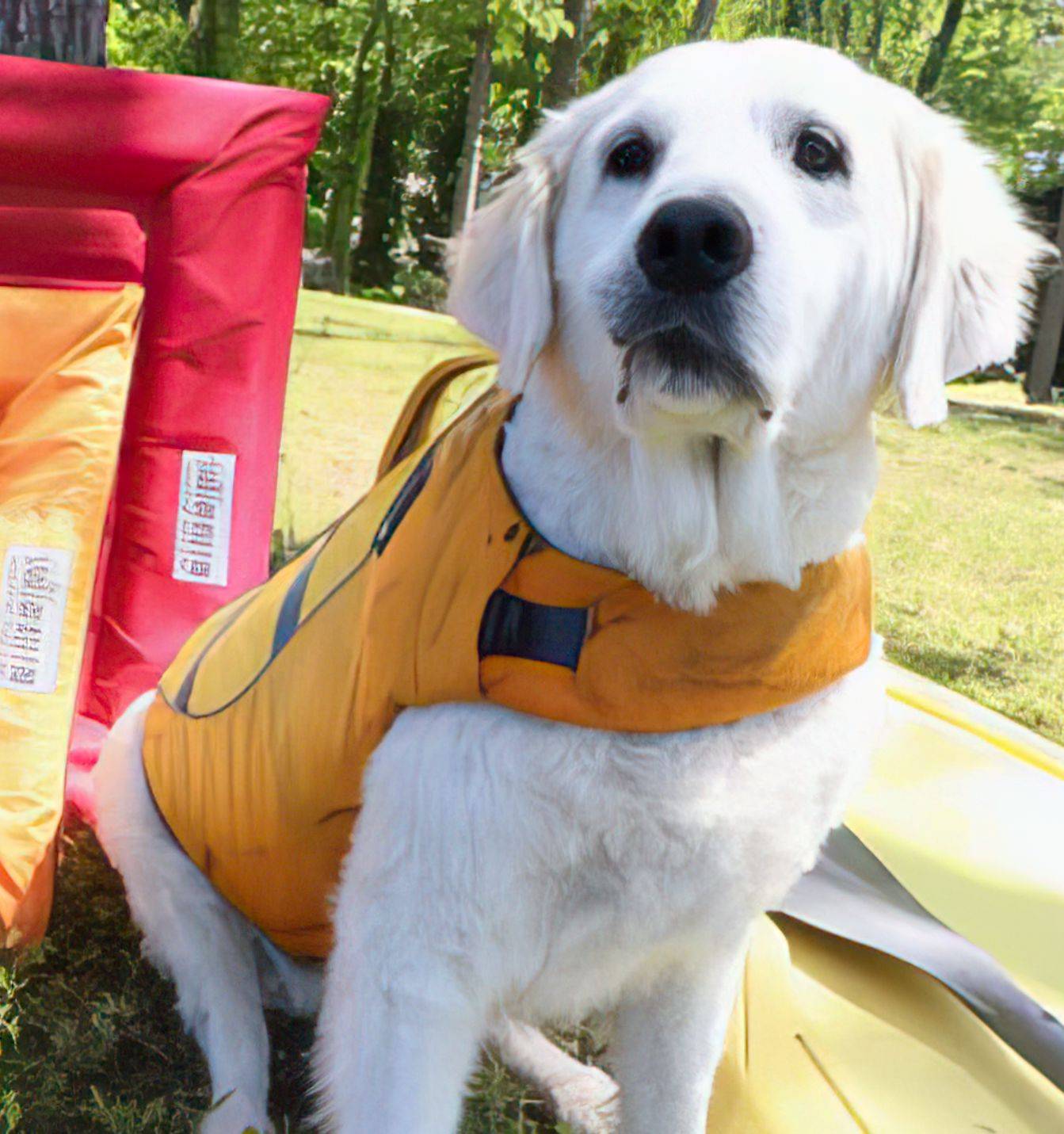 Lazy Dog Loungers® was inspired by Sebastian's love of the water and swimming. He would stay in the water for hours as his family hung out on the lake. After ripping up countless floats and realizing their friends were having the same problems, Sebastian's parents and their friends decided to work together to design a float specifically for dogs. A raft JUST for dogs that was...
1. Stable enough for him to get on and off by himself,
2. Durable and puncture resistant so it would not need to be replaced every few weeks,
3. Cool so he could lounge in the water and rest while his parents did the same (without him laying on them!)
Sebastian loved it. He could swim, play water fetch and then climb on his own raft and rest. Shortly after making rafts for their friends' dogs, Sebastian's parents decided it was time to share their story and unique dog floats with other dog lovers. And so, Lazy Dog Loungers® was founded.